Are your competitors beating you in the search results and getting all the traffic you deserve?
Stop leaving money on the table!
Keep your business open 24/7 and in front of the eyes of paying customers with a website solution that works.
COLLABO makes businesses money by driving in paying customers. Through proven internet marketing techniques, we will work with you and your budget to generate and convert vistors with your website. We will show you how to monitor the buzz of your brand online and properly interact with your customers, helping with customer retention. Collabo is a full service internet/marketing firm, offering a wide range of solutions for you and your business.
Call 1-877-545-8227 to speak with a representative and start growing your business online.
---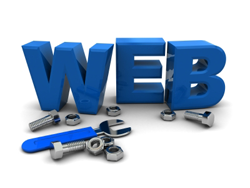 Lead Generating Web Design
Collabo designs web sites that convert traffic into buyers. Our sophisticated landing pages and enticing calls to action will help drive your business, while making you look good.